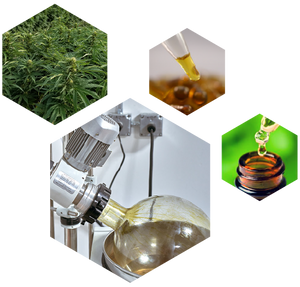 It's Time To Rethink The Possibilities Of CBD
CBD is one of at least 113 active cannabinoids identified in cannabis or hemp, second only to THC in abundance.  It is a major phytocannabinoid (phyto = plant in Greek), accounting for up to 40% of the plant's extract.
The 3 Pillars of Spiritual Balance and Homeostasis are the MIND-BODY-SPIRIT.
The connection is a wondrous thing. Understanding, supporting, and tapping into its power are three pillars of holistic healing and manifesting your true potential.
Cannabinoids, like CBD, help to promote homeostasis at every level of biological life, from the sub-cellular, to the organism, and perhaps to the community and beyond.

Cannabidiol or CBD Has been shown to help with the following ailments:
ANTI-ANXIETY
ANALGESIC
ANTIOXIDANT
NEUROPROTECTANT
ANTI-CANCER
ANTI-PSYCHOTIC
ANTI-INSOMNIA
ANTI-INFLAMMATORY
FIGHTS DIABETES
ANTICONVULSANT
ANTIDEPRESSANT
ANTI-NAUSEA
---